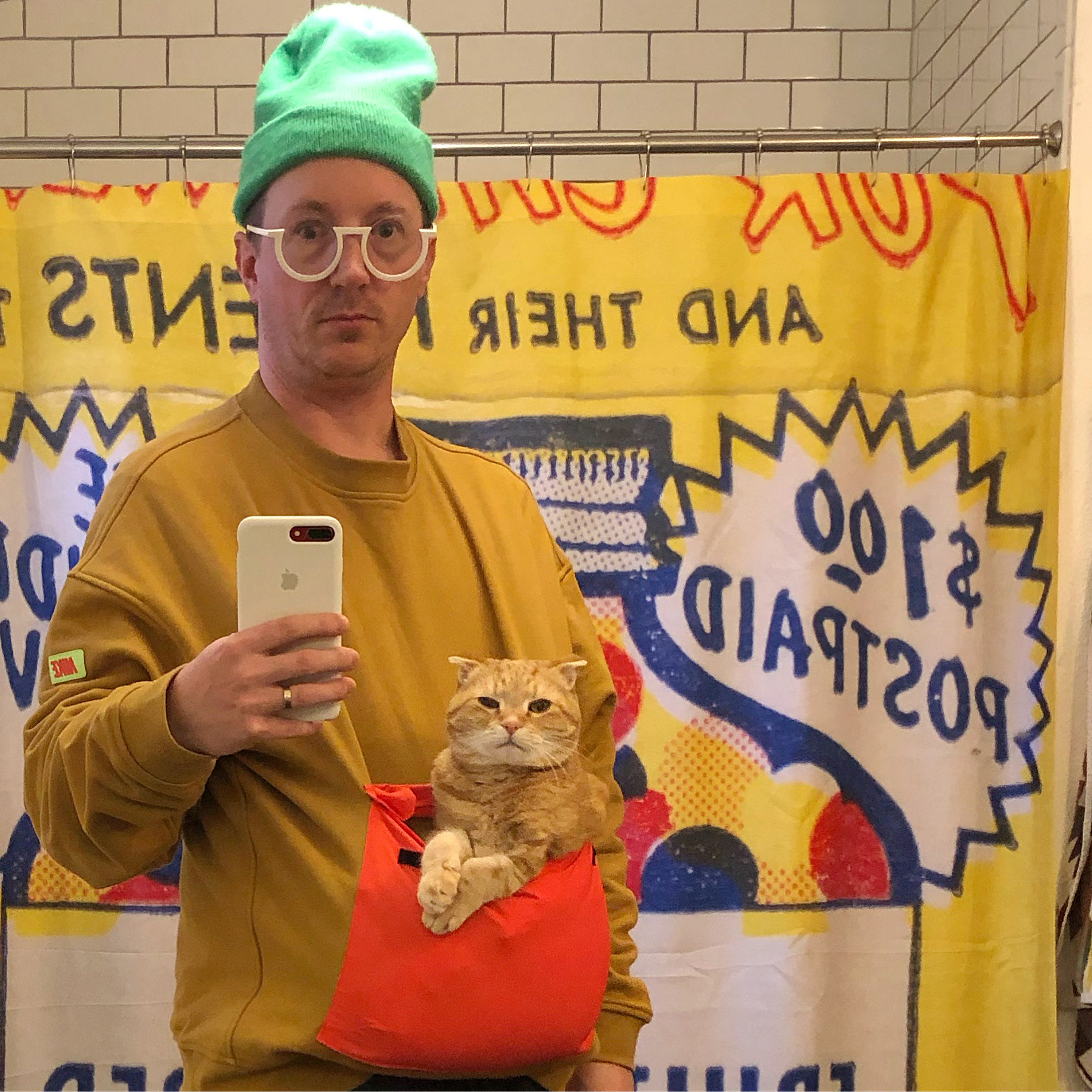 Thanks so much for your interest in my work. I'm an illustrator, art director, consultant and artist based in Portland, Oregon. I've worked in a variety of roles over my 20 year career that has led me to where I am now. Everything from starting a record label in 1997 working with Modest Mouse, to working in interactive and strategy at Wieden & Kennedy, packaging design at Dark Horse comics and marketing and product design at Nike SB. For the last nine years I've been working as a freelance illustrator and designer along with speaking engagements and art shows. I enjoy working on a variety of projects at different scales including work for small businesses to international corporations.
Selected Client List:
Nike, Muji, McSweeny's Illustoria Magazine, Teva, The Hoxton Hotel, Bridge & Burn, Poler, Graniph, The Quiet Life, Widmer Brothers Brewing, Wieden+Kennedy, Portland Trailblazers, Nissin, Portland Mercury, Willamette Week, Supermaker, New Balance, Anorak Magazine, Warby Parker, Fort George Brewery, Portland Art Museum, Wolves & People Farmhouse Brewery, Pinterest, True Parent Magazine, Dram Apothecary and Stumptown Coffee Roasters
"I loved that Jason comes to the table with fresh and clever concepts beyond my initial ideas. He's able to draft ideas quickly, flexible and open to collaboration and delivers refined execution. I'm looking forward to hiring Jason again."
Jen Wick @ True Parent Magazine
"The team at Blinkist is always super stoked to see what Jason comes up with next. Jason showed great initiative and got a special project off the ground, in which he visually interprets what he learned from one of our summaries. He's a go-getter, no doubt, with a sturdy understanding of leveraging contacts and social media. Plus, the illustrations are charming."
Emily @ Blinkist
"Jason did a bunch of design and Illustration work for me at New Balance for the 2015 Australian Open. I hired him because I love his playful original point of view, which he delivered in spades. He was also a joy to work with.
Can't wait to find another project to work with him on."
Bob Smith @ New Balance
"Jason was asked to design the logo of our juice/coffee company. The premise of the logo was to communicate an imagery which conveys health, positivity, and well-being. Our experience was professional and he worked amazingly bouncing ideas around with our entire team. 10/10 experience."
Chan @ Best Friend
"I have worked with Jason on many art and design projects at the Portland Art Museum. Jason has terrific creative instincts and it's always a pleasure to work with him. Most recently he created the logo for our annual "Monster Drawing Rally." We loved the design so much we turned it into t-shirts. I would never hesitate to hire Jason for a project. He's the best."
Stephanie @ Portland Art Museum
"Hired Jason for Anorak magazine's third activity book. He delivered a great, creative cut out activity for the kids that was brilliant!"
Lewis @ Anorak Magazine